1640 Peppers Ferry Road
Christiansburg, Virginia 24073
Come celebrate our Lord Jesus with us today!
I'm New Here!
Welcome to GraceLife
We are so glad you are here! Please let us know if we can answer any questions!
Latest Sermon Messages
Keep up to date with our latest sermon series and messages presented by one of our pastors or guest speakers.
In-Person Worship and Streaming Live Online
In-Person Worship and Streaming Live Online
Upcoming Events & Updates
Here are a few upcoming events and updates to keep in the know of what is happening at GraceLife! GraceLife Guys Cookout
Men of GraceLife! We want to celebrate you on Father's Day weekend with a fun grill-out! Join us on Saturday, June 19, from 12-2 pm. All men are welcome to join us for hot dogs and hamburgers. We will have some yard games set up and have an awesome time of fellowship together! If you can join us just register online to let us know! Family Baseball Night
We are excited for your family to join GraceLife Kids for Baseball Night at Calfee Park cheering on the Pulaski River Turtles! All children's tickets are free and adults are $5 a piece in advance – $7 at the gate.
Children will need to have an adult present at the game. If you are purchasing adult tickets, you can pay by dropping it off at the church office, by mail to PO Box 701, Christiansburg, VA 24068, or in the Offering Box. Tickets will be given to you prior to the game.
We need to know how many to expect by Wednesday, June 16th! Movie Night
We have an epic night coming up for our middle and high schoolers! Come out to watch a movie under the pavilion on July 7! The movie will begin at dusk. We will have candy, popcorn, and soda available so just bring a cozy blanket or chair with you to have a relaxing time with your friends! Vacation Bible School
Join us July 18 through the 22 from 6:00-8:30pm for VBS 2021!
Pack your bags and grab your gear, VBS 2021 is headed to present-day Israel where an epic adventure of discovery awaits. Discover long-hidden treasures, amazing finds, and exciting evidence that proves biblical events were not just stories. They really happened! 
We are currently seeking volunteers to help. If you would be interested in helping this year contact Pastor Dave!

Our Mission Statement
GraceLife wants every person to…
Know God
through weekly worship and teaching
Find Community
in weekly Life Group gatherings
Make Disciples
in yearly D-Groups of 3-5 members
Change the World
through missions, evangelism, and volunteering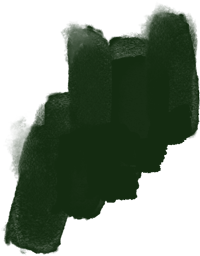 Our Core Values
Core Values help determine what we do & how we do it; they serve as guardrails to keep us moving towards our vision & protect us from drifting off towards other "things."
Make A Real Change In Someone's Life
There are many ministries at GraceLife to get plugged into. If you would like to speak with one of our pastors or church staff members to learn more call the church office at 540-382-2160.