1640 Peppers Ferry Road
Christiansburg, Virginia 24073
Come celebrate our Lord Jesus with us today!
I'm New Here!
Welcome to GraceLife
We are so glad you are here! Please let us know if we can answer any questions!
Latest Sermon Messages
Keep up to date with our latest sermon series and messages presented by one of our pastors or guest speakers.
In-Person Worship and Streaming Live Online
In-Person Worship and Streaming Live Online
Upcoming Events & Updates
Here are a few upcoming events and updates to keep in the know of what is happening at GraceLife! AXIS — Annual Christmas Party
Come join us on January 6, 2021 for a fun night full of Christmas activities! Hot cocoa and popcorn bar, games, $5 white elephant gift exchange, and a surprise visitor! Wear your favorite pjs or Christmas sweater! We look forward to seeing everyone in the new year! Preschool Nursery Update
We are so excited to be using our preschool rooms finally! There are a few more things we would like to finish up with the nursery update and you can help buy purchasing anything left on our preschool wishlist through Amazon. The link is below! Piercing Word presents "Stewardship"
"Experience all that Wisdom has to say about the resources God gives us and how we're meant to steward them.  This game board-themed production explores the relationship between faith and works, and offers a humorous, yet compelling look at both the Wise Person and the Fool.  Focusing on financial principles from the Bible, this piece incorporates topics of tithing, saving, taxes, giving and more!" 3 Actors, Approx. 35min

Our Mission Statement
GraceLife wants every person to…
Know God
through weekly worship and teaching
Find Community
in weekly Life Group gatherings
Make Disciples
in yearly D-Groups of 3-5 members
Change the World
through missions, evangelism, and volunteering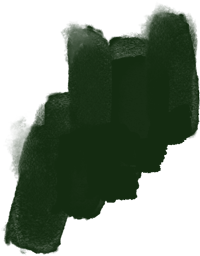 Our Core Values
Core Values help determine what we do & how we do it; they serve as guardrails to keep us moving towards our vision & protect us from drifting off towards other "things."
Make A Real Change In Someone's Life
There are many ministries at GraceLife to get plugged into. If you would like to speak with one of our pastors or church staff members to learn more call the church office at 540-382-2160.