I'm New Here!
Welcome to GraceLife
We are so glad you are here! Please let us know if we can answer any questions!
1640 Peppers Ferry Road
Christiansburg, Virginia 24073
Mailing Address:
P.O. Box 701
Christiansburg, VA 24068
Latest Sermon Messages
Keep up to date with our latest sermon series and messages presented by one of our pastors or guest speakers.
In-Person Worship and Streaming Live Online
In-Person Worship and Streaming Live Online
Upcoming Events & Updates
Here are a few upcoming events and updates to keep in the know of what is happening at GraceLife! 2022 VBS – Spark Studios
Vacation Bible School will be from July 17th-21st.
We are created in Christ, designed for God's purpose! During "Spark Studios" kids will learn that God's creativity didn't stop in Genesis. The Master Artist is working to redeem, reclaim, and transform us—His creation—to the design He planned for us. Kids will see the beautiful truth that they are God's workmanship as they learn to use their talents to bring glory to Him. We will have a hybrid VBS with "tracks" the 1st-5th graders get to choose from and a rotation time for preschoolers ages 2.5 years of age through Kindergarten. Registration will be required to attend, Job Opening
We currently have a job opening for a Ministry Assistant. Primary function of this role is to provide substantial support to pastoral and administrative staff in the areas of Worship and Student Ministry. Additionally, the Ministry Assistant will serve as an office receptionist as needed. This individual will report directly to the Senior Pastor and/or Office Manager and any other assigned pastoral staff. Please visit the application online and job qualifications. First Wednesday — July
We invite all 6th-12th graders to come join us for our First Wednesday in July! It's going to be the coolest cookout of the summer! Come hang with your friends, play some yard games, and enjoy a bonfire. Special guest appearance…. we are bringing Aloha Eddie's back for some shaved ice treats! So go grab a friend and be there!

Our Mission Statement
GraceLife wants every person to…
Know God
through weekly worship and teaching
Find Community
in weekly Life Group gatherings
Make Disciples
in yearly D-Groups of 3-5 members
Change the World
through missions, evangelism, and volunteering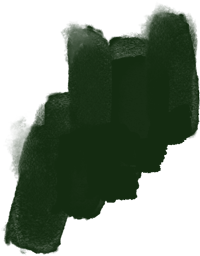 Our Core Values
Core Values help determine what we do & how we do it; they serve as guardrails to keep us moving towards our vision & protect us from drifting off towards other "things."
Make A Real Change In Someone's Life
There are many ministries at GraceLife to get plugged into. If you would like to speak with one of our pastors or church staff members to learn more call the church office at 540-382-2160.