GraceLife exists to help people who don't know Jesus come to know Him and those who know Him come to know Him better.
I'm New Here!
Welcome to GraceLife
We are so glad you are here! Please let us know if we can answer any questions!
1640 Peppers Ferry Road
Christiansburg, Virginia 24073
Mailing Address:
P.O. Box 701
Christiansburg, VA 24068
Latest Sermon Messages
Keep up to date with our latest sermon series and messages presented by one of our pastors or guest speakers.
9:30 AM
In-person Worship and Streaming Online
11:00 AM
In-person Worship and Streaming Online
Upcoming Events & Updates
Here are a few upcoming events and updates to keep in the know of what is happening at GraceLife! Capital Campaign
Our campaign theme comes from verse 16: "Let me tell you what he has done for me." Pastor Tim led us in exploring the four major themes of Psalm 66: His Works are Awesome (vss. 1-5); I will Come with an Offering (vss. 13-15); Through Fire and Water (vss. 10-12); and Let the Sound of His Praise be Heard! (vss. 2, 8) If you still want to make a commitment to the campaign use the link below. GraceLife Kids Family Baseball Night
Our GraceLife Kids and families are headed to the ball game to root on the Pulaski River Turtles Wednesday, June 21! This event is free for all of our kids, parents pay only $5. We will also be providing a food voucher for every child in attendance. This is going to be an awesome family night full of fun! Let us know you can come through the link below. Summer Church Picnic
We plan to have a church picnic on Sunday, June 25 beginning at 3 PM with lots of fun inflatable's and activities for the kids, then we will begin eating around 5 o'clock and ending the night with worship and a message from Pastor Tim. The church plans to provide delicious barbecue smoked by Preacher's BBQ and some additional sides. Plan to join us for this beautiful picnic, bring a lawn chair and your favorite side or dessert to share.

Know God
through weekly worship and teaching
Find Community
in weekly Life Group gatherings
Make Disciples
in yearly D-Groups of 3-5 members
Change the World
through missions, evangelism, and volunteering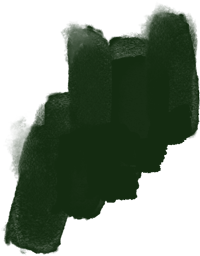 Our Core Values
Core Values help determine what we do & how we do it; they serve as guardrails to keep us moving towards our vision & protect us from drifting off towards other "things."
Make A Real Change In Someone's Life
There are many ministries at GraceLife to get plugged into. If you would like to speak with one of our pastors or church staff members to learn more call the church office at 540-382-2160.