GraceLife exists to help people who don't know Jesus come to know Him and those who know Him come to know Him better.
I'm New Here!
Welcome to GraceLife
We are so glad you are here! Please let us know if we can answer any questions!
1640 Peppers Ferry Road
Christiansburg, Virginia 24073
Mailing Address:
P.O. Box 701
Christiansburg, VA 24068
Latest Sermon Messages
Keep up to date with our latest sermon series and messages presented by one of our pastors or guest speakers.
9:30 AM
In-person Worship and Streaming Online
11:00 AM
In-person Worship and Streaming Online
Upcoming Events & Updates
Here are a few upcoming events and updates to keep in the know of what is happening at GraceLife! Current Sermon Series
Second Peter would be the last letter Peter would write before his death. This brief letter (epistle) is an urgent call to Christ-followers towards "grace-driven" spiritual growth that guards against false teachers and grounds itself in God's Word. In a culture of growing disdain for authentic believers, we will be spurred on towards fruitful and faithful Christ-honoring lives by His Grace and for His Glory. Family Park Day
We are excited to announce that we will be having a Family Park Day on Sunday, September 17th from 4-7pm at the BRAND NEW Christiansburg Huckleberry Park. We have secured the playground picnic pavilion close to the playground, splash pad, and other amenities. We will also be having a friendly corn hole tournament. If you have what it takes grab a partner and sign-up at gracelifefamily.org/cornhole. GraceLife Students
Are you ready for some fun to jumpstart your school week? Come see us at AXIS this Sunday for worship, a message from Pastor Jonathan, games, and so much fun! We are meeting in the Great Room beginning at 6:30 pm. Bring $$$ to stop by SNAXIS on your way in! See you Sunday! Bring all your friends.

Know God
through weekly worship and teaching
Find Community
in weekly Life Group gatherings
Make Disciples
in yearly D-Groups of 3-5 members
Change the World
through missions, evangelism, and volunteering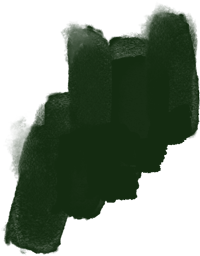 Our Core Values
Core Values help determine what we do & how we do it; they serve as guardrails to keep us moving towards our vision & protect us from drifting off towards other "things."
Make A Real Change In Someone's Life
There are many ministries at GraceLife to get plugged into. If you would like to speak with one of our pastors or church staff members to learn more call the church office at 540-382-2160.