1640 Peppers Ferry Road
Christiansburg, Virginia 24073
Come celebrate our Lord Jesus with us today!
Latest Sermon Messages
Keep up to date with our latest sermon series and messages presented by one of our pastors or guest speakers.
In-Person Worship and Streaming Live Online
In-Person Worship and Streaming Live Online
Upcoming Events & Updates
Here are a few upcoming events and updates to keep in the know of what is happening at GraceLife! Awana
Awana Registration is NOW OPEN! This year we are also offering a Virtual Learning component – you will choose this option when you register. Once we know how many clubbers are interested, more information will be sent out. You may always choose to switch from virtual to in-person once you feel comfortable returning to campus. Also, please note the change in payment for this upcoming year – it is now $25 per clubber and can be paid online when you register! Preschool Nursery Update
As our boys and girls are gearing up to go back to school, we are working here at GraceLife to prepare for a return to Life groups and preschool activities. This summer a lot of work has been done to repaint and fix up the preschool rooms here. If you would be interested in contributing items off our wishlist please click the link below. PRC Annual Benefit Banquet
GraceLife is excited to be hosting the simulcast for this year's Pregnancy Resource Center's Annual Fundraising Banquet. Like everything else these past six months, ministries are having to find new ways to reach their supporters. Unable to attend the traditional annual banquet at the Inn at Virginia Tech, local community members are gathering in their homes and churches to view this year's banquet! Everyone who participates will have an opportunity to learn how God has used this ministry to serve women and men facing unplanned pregnancies as well as join in the vision He is casting for 2021! Please REGISTER to join us here at GraceLife on October 2 at 6:30pm to help support this vital ministry in our community!

Our Mission Statement
GraceLife wants every person to…
Know God
through weekly worship and teaching
Find Community
in weekly Life Group gatherings
Make Disciples
in yearly D-Groups of 3-5 members
Change the World
through missions, evangelism, and volunteering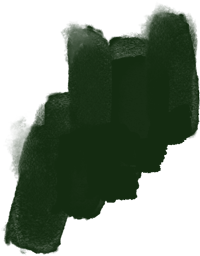 Our Core Values
Core Values help determine what we do & how we do it; they serve as guardrails to keep us moving towards our vision & protect us from drifting off towards other "things."
Make A Real Change In Someone's Life
There are many ministries at GraceLife to get plugged into. If you would like to speak with one of our pastors or church staff members to learn more call the church office at 540-382-2160.