1640 Peppers Ferry Road
Christiansburg, Virginia 24073
Come celebrate our Lord Jesus with us today!
I'm New Here!
Welcome to GraceLife
We are so glad you are here! Please let us know if we can answer any questions!
Latest Sermon Messages
Keep up to date with our latest sermon series and messages presented by one of our pastors or guest speakers.
In-Person Worship and Streaming Live Online
In-Person Worship and Streaming Live Online
Upcoming Events & Updates
Here are a few upcoming events and updates to keep in the know of what is happening at GraceLife! Vacation Bible School
Join us July 18 through the 22 from 6:00-8:30pm for VBS 2021!
Pack your bags and grab your gear, VBS 2021 is headed to present-day Israel where an epic adventure of discovery awaits. Discover long-hidden treasures, amazing finds, and exciting evidence that proves biblical events were not just stories. They really happened! 
We are currently seeking volunteers to help. If you would be interested in helping this year contact Pastor Dave! GraceLife Kids Lake Day
We invite all GraceLife Kids and their families to join us out at the Claytor Lake on July 28th beginning at 11 am. The cost is $5 per person or $15 max for families to cover the parking and swimming. Register your family to join us, it will be a blast! GraceLife Annual Church Picnic 
Who doesn't love a good picnic? We are excited for yet another annual GraceLife picnic which will also honor Pastor Tim and Dawn, bringing light to God's faithfulness to our church family. Save this important date and plan to join us Sunday, August 29th, after church as we celebrate together with our families. More details to come!

Our Mission Statement
GraceLife wants every person to…
Know God
through weekly worship and teaching
Find Community
in weekly Life Group gatherings
Make Disciples
in yearly D-Groups of 3-5 members
Change the World
through missions, evangelism, and volunteering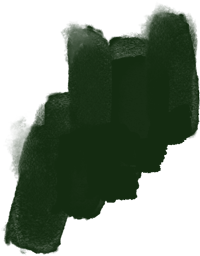 Our Core Values
Core Values help determine what we do & how we do it; they serve as guardrails to keep us moving towards our vision & protect us from drifting off towards other "things."
Make A Real Change In Someone's Life
There are many ministries at GraceLife to get plugged into. If you would like to speak with one of our pastors or church staff members to learn more call the church office at 540-382-2160.