1640 Peppers Ferry Road
Christiansburg, Virginia 24073
Come celebrate our Lord Jesus with us today!
I'm New Here!
Welcome to GraceLife
We are so glad you are here! Please let us know if we can answer any questions!
Latest Sermon Messages
Keep up to date with our latest sermon series and messages presented by one of our pastors or guest speakers.
In-Person Worship and Streaming Live Online
In-Person Worship and Streaming Live Online
Upcoming Events & Updates
Here are a few upcoming events and updates to keep in the know of what is happening at GraceLife! Worship Information Meeting
If you are interested in serving in our worship ministry, I want to invite you to a Worship Information Meeting on Sunday, November 8, at 12:00 pm, right after the 11:00 service. I hope to meet every one of you, learning the gifts and abilities God has assembled. I want to share my heart, passion, and vision for worship. To help prepare for that day, please register at https://reopen.church/r/PKz6o2uZ. — Pastor Justin Preschool Nursery Update
We are so excited to be using our preschool rooms finally! There are a few more things we would like to finish up with the nursery update and you can help buy purchasing anything left on our preschool wishlist through Amazon. The link is below! Operation Christmas Child
GraceLife will be participating in Operation Christmas Child Shoeboxes again this year. As the world wrestles with a global pandemic, children around the world need hope now more than ever. Gift-filled Operation Christmas Child shoeboxes can help show them God's love and provide an opportunity to communicate the message of theGospel of Jesus Christ. Each shoebox you pack helps a local church around the world tell a child about Jesus, God's Greatest Gift. Many of them will grow in their faith and learn how to tell friends and family about Him through our discipleship program called The Greatest Journey.

Our Mission Statement
GraceLife wants every person to…
Know God
through weekly worship and teaching
Find Community
in weekly Life Group gatherings
Make Disciples
in yearly D-Groups of 3-5 members
Change the World
through missions, evangelism, and volunteering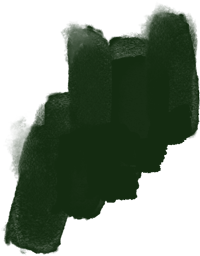 Our Core Values
Core Values help determine what we do & how we do it; they serve as guardrails to keep us moving towards our vision & protect us from drifting off towards other "things."
Make A Real Change In Someone's Life
There are many ministries at GraceLife to get plugged into. If you would like to speak with one of our pastors or church staff members to learn more call the church office at 540-382-2160.