1640 Peppers Ferry Road
Christiansburg, Virginia 24073
Come celebrate our Lord Jesus with us today!
I'm New Here!
Welcome to GraceLife
We are so glad you are here! Please let us know if we can answer any questions!
Latest Sermon Messages
Keep up to date with our latest sermon series and messages presented by one of our pastors or guest speakers.
In-Person Worship and Streaming Live Online
In-Person Worship and Streaming Live Online
Upcoming Events & Updates
Here are a few upcoming events and updates to keep in the know of what is happening at GraceLife! AXIS — Snow Tubing
We cannot wait! Our first student (6th-12th grade) outing since COVID and we are hitting the slopes! Come join us on February 26th for snow tubing in the mountains of West Virginia at Winterplace. The cost will be $30 per child (pay by February 10th). We will depart from GraceLife Baptist Church at 5 pm and return at approximately 11:30 pm. Plan to send dinner or snacks with your child to eat on the trip there. We plan to stop at a gas station on our return home if they want to purchase more snacks on the trip back. They do require mask wearing inside the lodge. GraceLife Kids Easter
Join us for the "Passport to Easter" party on Saturday, April 3rd! All preschoolers through elementary will have the opportunity to hear the story of Jesus' death, burial and resurrection as you travel through six different interactive stations. The stations are age appropriate for preschoolers and elementary students and will run approximately 10 minutes each. At the end there will be a celebration and a small egg hunt for your group! We are asking parents to sign up for a time slot for arrival. Valley Student Conference
Valley Student Conference is a gathering of students and a partnership of student pastors all over the Roanoke and New River Valley for the spread of the Gospel. This year's guest speaker is Chip Dean, worship is led by Red Letter Society!
COST PER STUDENT — $35
The cost of your ticket includes conference attendance, lunch on Saturday, a long sleeve t-shirt and conference materials. Attendees are responsible for their own lodging and any other meals.
*We are unable to offer refunds, however, tickets purchased for Valley Student Conference 2021 are transferrable based on availability. 

Our Mission Statement
GraceLife wants every person to…
Know God
through weekly worship and teaching
Find Community
in weekly Life Group gatherings
Make Disciples
in yearly D-Groups of 3-5 members
Change the World
through missions, evangelism, and volunteering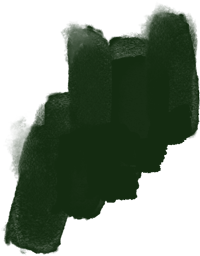 Our Core Values
Core Values help determine what we do & how we do it; they serve as guardrails to keep us moving towards our vision & protect us from drifting off towards other "things."
Make A Real Change In Someone's Life
There are many ministries at GraceLife to get plugged into. If you would like to speak with one of our pastors or church staff members to learn more call the church office at 540-382-2160.