at GraceLife
We look forward to sharing Jesus with your children and loving on them throughout the time they will be with us. Praying for your sweet children who are with you now and will be in the future. 
Register Your Child

Preschool Life Group
Classes are provided for all Preschoolers ages birth – 5 years old. These small groups encourage one-on-one interaction with the teacher and can help make each individual child feel special. We want to show the love of Jesus to your children while you are worshipping the Lord.
Please make sure you label all of your child's belongings. 
Preschool Curriculum
Currently we are teaching the children through the Gospel Project curriculum during the 9:30 am hour. Then they will focus on a different curriculum called Discipleship Land during the 11:00 am hour. They will be sent home the worksheets and verse cards each week that they reviewed in class.
The Gospel Project for Preschool takes preschoolers on a chronological journey through God's big story—the story of redemption weaved through Scripture, from Genesis to Revelation. When preschoolers truly experience the gospel they are forever changed. It is the gospel, not good behavior, that transforms hearts. The gospel changes everything.
Discipleship Land for preschoolers discover who God is, what He is like, and what He can do. Kids learn that the Lord created everything for His glory. Children come to know and love the God who created them.
Programs Offered
We offer several special events and programs throughout the year including VBS, Baby Dedication, Children's Choir, and various fellowship opportunities for our families. We do offer a weekly program called Awana throughout the school year that meets on a weekly basis for ages 2-5 years of age.
We are committed to a relevant, God honoring ministry to preschoolers, children, and their families. We offer kids of all ages basic Bible truths and stories about God taught in a loving, safe, and fun environment. We want to partner with families to lay a biblical foundation that will last for years to come.
We would be happy to give you a tour of our facility any time throughout the week during our office hours! If you would like to visit prior to one of our services you may show up a few minutes early and one of our greeters can grab someone to walk through the facility with you so your child can become acquainted with their room. 
Learning about Jesus Together! ❤️
Our classrooms are set up for group fellowship and individualized playtime. We have a rotation of weekly leaders and volunteers all whom have been background checked to teach and love on your children. They will spend time in God's word, coloring, singing, and having playtime in and outdoors depending on weather. We look forward to discipling your children and partnering with families to lay a biblical foundation that will last for years to come!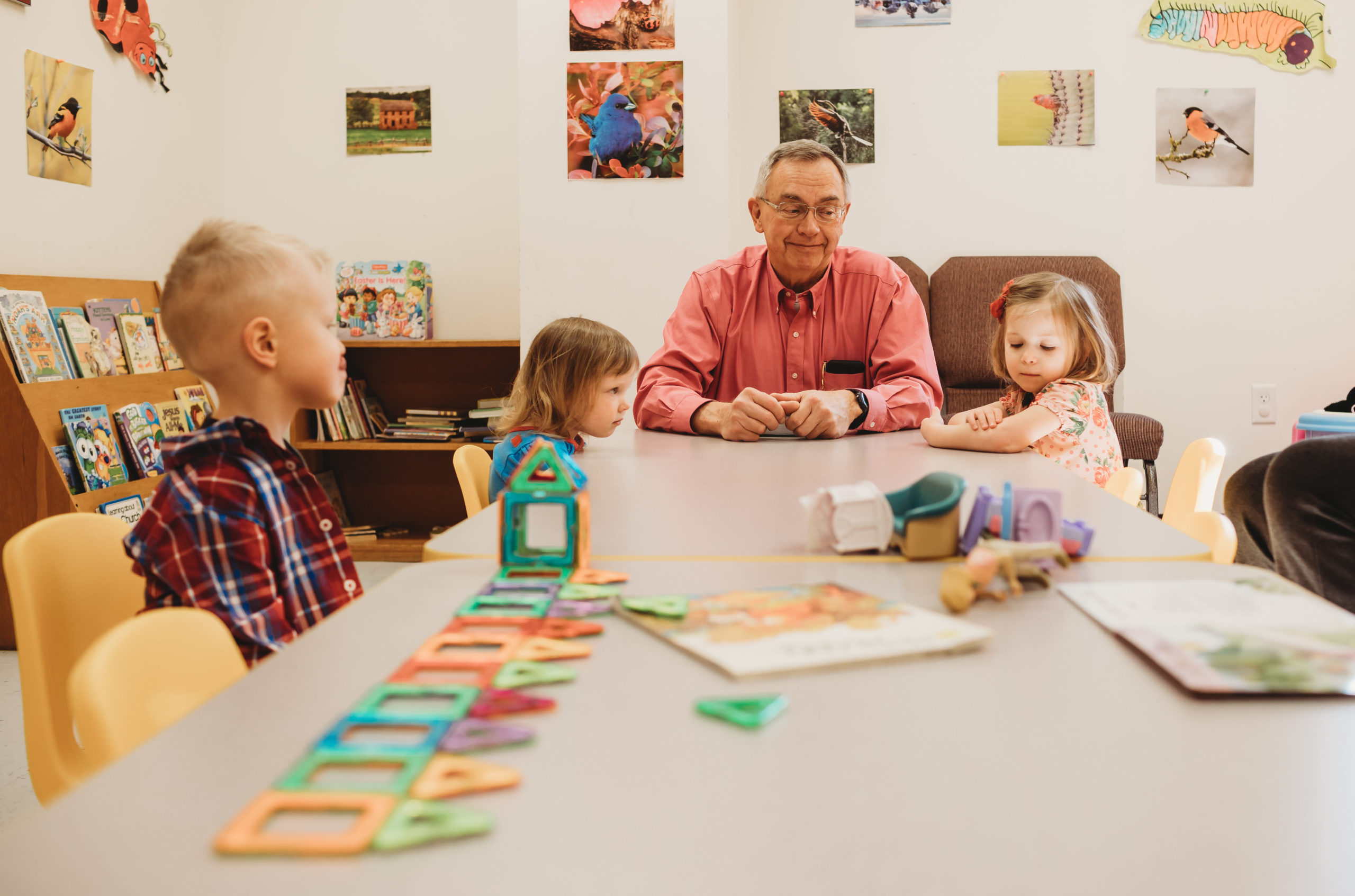 Awana
Each Wednesday during the school year, our preschoolers are involved in Awana. The goal of Awana is "to reach boys and girls with the Gospel of Christ and train them to serve Him."  Bees and Cubbies clubs emphasize learning Scripture in a fun environment. There is also a Bible story, music, craft, and snack each week. To join Awana, a preschooler must be 2 years old by September 1.
VBS
Each year we host a Vacation Bible School and our preschoolers get to join in on the fun. Typically it always happens during the summer, but keep your eyes peeled because you never know what we may have in store! During VBS the children get to craft, sing songs, have special snacks, and learn all about God's Word relating to the VBS theme!
Baby Dedication
We love our babies at GraceLife, the more the merrier! We have a special time twice a year where you will have an opportunity as a parent to dedicate your child(ren) to the Lord. This will be a special time that will happen live in front of the congregation at one of our worship services.  
Family Lake Day
We look forward to hosting a Family Lake Day each year at Claytor Lake which includes o awesome preschoolers. This is always a fun event for our families to get to know each other and have a time of fellowship that is a little more relaxing. We will have a picnic and fun activities for the kids to enjoy!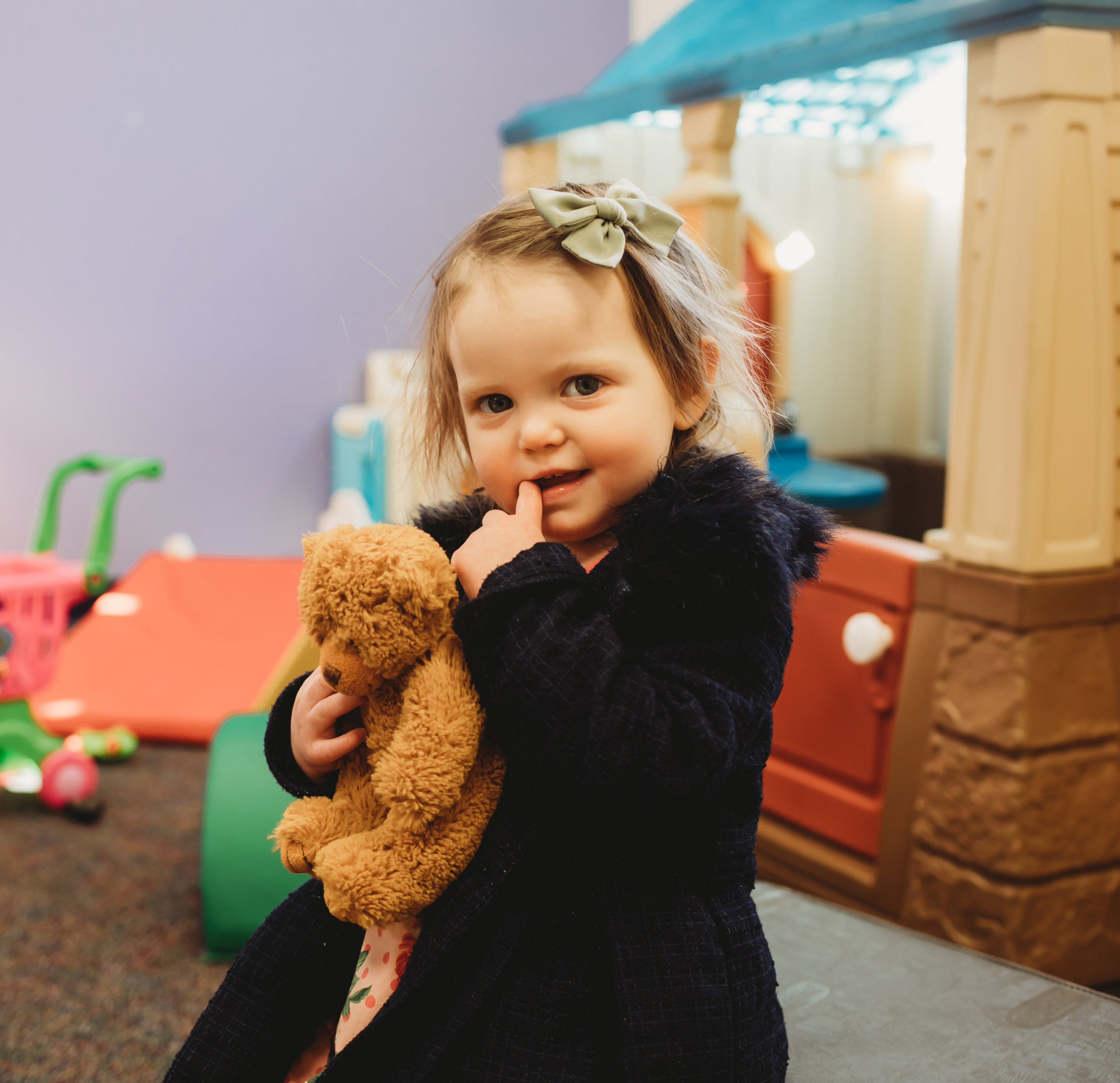 Frequently Asked Questions?
We want you to feel comfortable about leaving your preschooler with us while you attend worship or Life Group. Here are some frequently asked questions that you may also have!
Do you use a system for check-in?
We do use a computerized check-in system with corresponding parent-child labels that ties into our church database system.
If my child is in distress will I be paged?
If your child needs you during Life Group or worship service, we will page you by using the number on your guardian label you received at check-in. The number will appear on the LED screens located in the corners of the Great Room. If you are in LifeGroup we will send you a text or have someone report to your room to come see us.
Am I allowed to stay in the room with my child?
Parents are welcome in the classrooms at any time. We encourage you to try and leave your child and we can call you if we cannot calm them down in a timely manner. 
Do you have BACK-UP leaders if one of the adults leaves the room?
We always have at least two adults present in a classroom. We have preschool coordinator on each shift so if something was to arise they would be contacted and could take care of the situation at hand.
Can I pick my child up early?
Yes you may pick your child up early. Please follow the check-out procedure in place when doing so.
Can my child bring in snacks?
We offer snack time for the children during the 11:00 am service only. If your child has special dietary needs or allergies you may pack them a snack but please communicate this to the leader so they are aware.
What Our Families are Saying
I love the preschool ministry at GraceLife! The rooms are clean and have lots of great toys for my child to play with. The volunteers are always friendly and really invest time with my child. This is more than just babysitting, it's a ministry. I'm grateful for a safe and loving environment for my child to learn about Jesus and have fun with his friends!
We absolutely love all of the leaders in the preschool wing. Our children are continually learning God's Word all while having a blast with the leaders. They comfort our children when upset and calm them if mad. I love my church family and leaders!
If you have any questions about anything related to our Preschool Ministry, please contact Pastor Dave at the church office at 382-2160 or email him at dave@gracelifefamily.org.