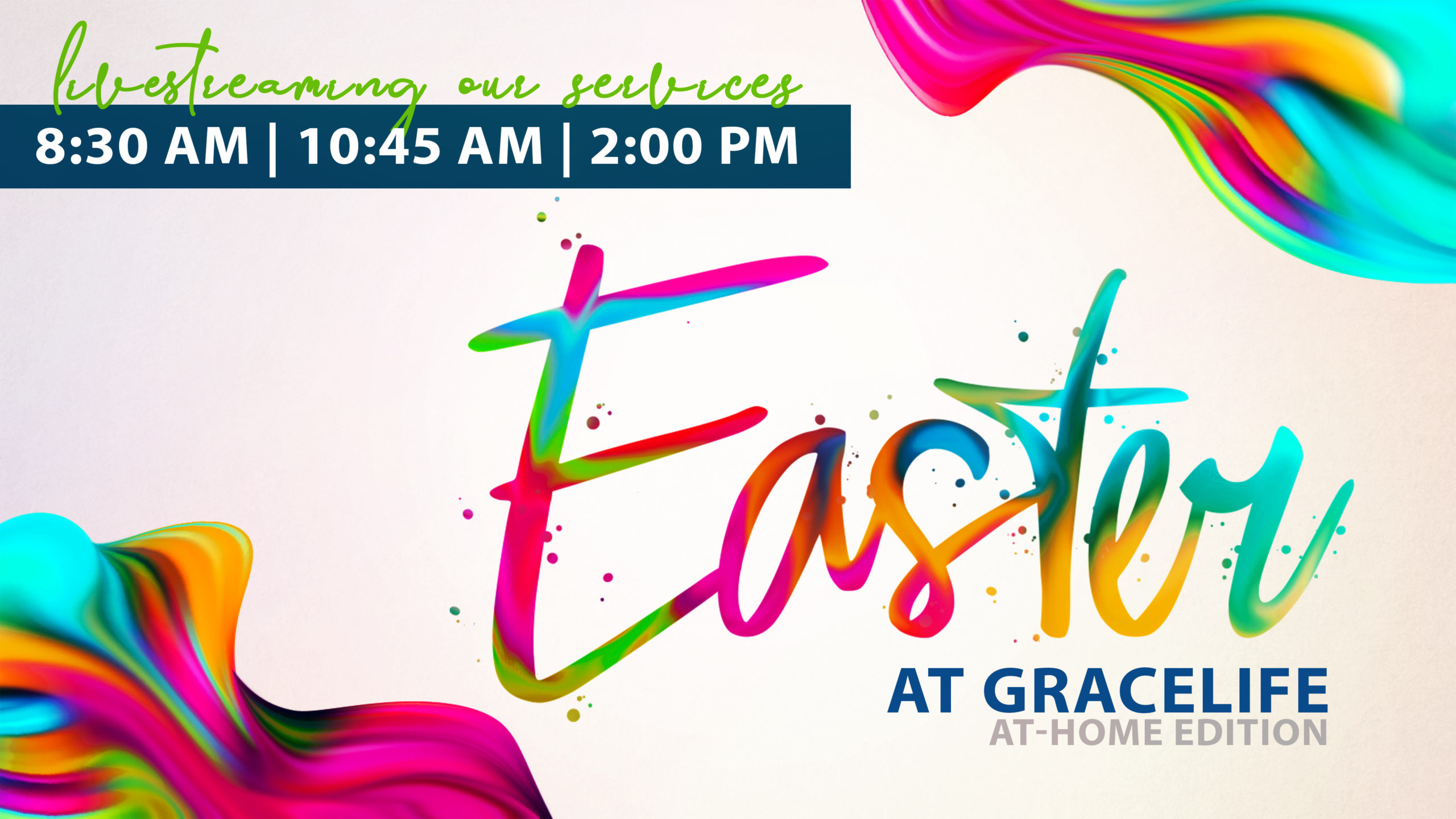 GraceLife Easter Grab Bags
Happy Easter from your GraceLife Staff!
We have Easter Grab Bags for our GraceLife families that can be picked up on April 8th and 9th from 4-6 pm.
Your bag will include:
Note from Pastor Tim
Lord's Supper Element(s)
Children's Activity
(Extra copies can be downloaded below.)
Doorhanger Invite for Neighbors
Sweet Treat
If you are unable to pick-up your Easter Grab Bag and need someone to deliver please contact the church office, 540-382-2160.
Children's Easter Activity
Are your kids bummed that all of the Easter egg hunts have been cancelled this year? Well…we have some exciting news for you! This year we'll be hosting the GraceLife Kids Easter Egg-stravaganza: "Home Edition."
This is a really fun Easter egg hunt you can do with your kids at home. You provide the plastic Easter eggs and candy, and we'll give you the video and print materials to transform your hunt into a fun-filled, Gospel-centered experience. It's so easy to do!
What you will need!
Plastic Easter eggs
Candy or other small treats
Bottle of glue or glue stick, Scissors
Print-outs (below)
Instructions
Print one copy of the "Easter Egg-stravaganza Story Sheet" (1 per child).
Print one set of Easter story pictures (1 per child). Cut out the pictures, then fold them so they fit inside of a plastic Easter egg.
Place candy or treats in some eggs and the story pictures in others.
Hide the eggs around your house or yard.
Before hunting for the eggs, begin playing the video. The video will tell them when to begin searching. Pause the video when prompted.
When the story pictures have all been found, encourage your children to place them on the Story Sheet in the order of the Easter story.
Begin playing the video again. The video will reveal the correct order while telling the the Easter story.