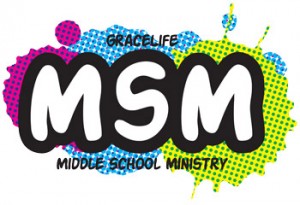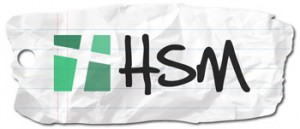 Youth Retreat – Fall 2018
This August 10-11 our youth entering the 6th-12th grades are invited to our Fall Retreat. This year's theme is commUNITY, beyond our preference to Christ's purpose. We'll be discovering Jesus' call on Christians to live together in unity and the impact that can have on the world. Don't miss this exciting event and time of growth this fall!
Here's some details about the weekend:
When: Friday, August 10 – Saturday, August 11; drop off at 7:00pm, pickup at 3:00pm (both at GraceLife)
Where: GraceLife and Host Homes (see below)
High School Guys – Jonathan and Erin Couch's house
High School Girls – Chris and Jill Webb's house
Middle School Guys – Corbett and Kerri Merrill's house
Middle School Girls – Matt and Shantel Mason's house
What: Games, food, worship, Bible study, and small groups, all in a relaxed and fun atmosphere
Who: Rising 6th-12th graders
How much: $35 for whole weekend, $25 per person for multi-student households, $15 if only coming one of the two days
Packing List
___ Bible, pen, journal
___ Hygiene items (soap, shampoo, toothbrush, toothpaste, deodorant…)
___ Clothing
___ Sleep clothes (modest and appropriate)
___ Towels and washcloths
___ Sleeping bag and pillow
___ Necessary medications (please let a chaperone know if you have medication needs)
___ Cell phone and charger
Rules
Obey the adult leaders at all times
If you think it's a bad idea, it probably is
Be on time
No profanity, illegal drugs, tobacco, or alchohol
No romantic P.D.A. (holding hands, kissing, long hugging, arm around, etc.)
No immodest or inappropriate clothing
No electronic devices (cell phones, iPods, etc.) during main sessions except for Bible/notetaking
To register: Contact the church office (540-382-2160) or Pastor Jonathan (c: 540-239-6084 or email: jcouch@gracelifefamily.org) with questions or to reserve your student's spot!
GraceLife Student Ministry (grades 6-12)
Here at GraceLife, we realize that some of the trickiest and most crucial years of life are the years from 6th-12th grade. During that time, everything about you changes as you transition from childhood to life as an adult.
Our Student Ministry is designed to help you do just that–to take what can be challenging years and make them some of the best years of your life. You'll be challenged to take ownership of your faith, learn how faith impacts every area of life, and be shaped by God into a person who can impact their world.
We do this through a number of activities, groups, and events. You'll notice that we have divided our ministry into two parts: Middle School Ministry (MSM) and High School Ministry (HSM). This allows us to better target messages and activities right to where you are. Here are some of the student specific activities we offer:
Life Groups (9:30am, Sundays)
Our Sunday morning Life Groups are small group opportunities for GraceLife Students. They offer students time to not only connect with each other, but to connect deeper with God through studying His Word in an age-appropriate way.
Fusion Youth Worship Service (6:30pm, Sundays)
On Sunday nights at 6:30 all youth in grades 6-12 gather in room 211 for games, worship music with our youth band, and preaching of God's Word that's applicable to youth in our culture. This is a high energy, fun, time for our youth to engage with the truth of God's Word and experience Jesus on their level.
If you have questions, shoot an email to Jonathan, our Student Pastor. He'll be happy to talk with you about any questions you have!
Have questions? Contact us!