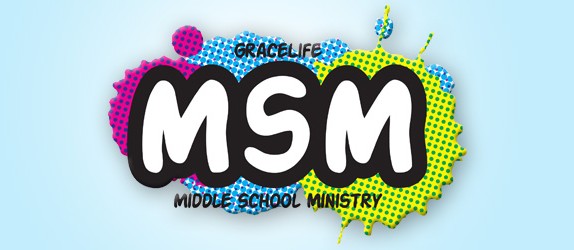 The Middle School (6th-8th grade) years are challenging in many ways. New schools, friends, and looks can make life hard. That's why our MSM exists—to help Middle School students not only survive these years but thrive in them.
Middle School Life Groups (Sun AM, 9:30-10:30)
Life Groups are one of the small group opportunities for MSM students. They offer students time to not only connect with each other, but to connect deeper with God through studying His Word in an age-appropriate way. Here's the list of groups and where they meet:
6th Grade - Room 220
7/8 Grade Guys – Room 209
7/8 Grade Girls - Room 206
Students in the 6th grade study Lifeway's Flyte pre-teen curriculum. To find out more about it, click here. 7th and 8th Grade students study the Live curriculum from Simply Youth Ministry. Click this link to discover more. Just so you know, this year, they are looking at Year 2 in the list in the "Quick Overview" section of that page.
MSM Midweek (Wed PM, 6:30-8:00)
On Wednesday nights, MSM students get together for a high-energy worship service in Room 201. With games, music, and a great Biblical message, this service provides MSM students with a great outlet for worship geared just for them.
Other Activities
MSM has a number of other activities that take place throughout the year. Click here to download a PDF with our summer calendar of events. These events are subject to change, but this gives you a great way to get an idea of what is going on.