Youth Retreat 2019
August 16th & 17th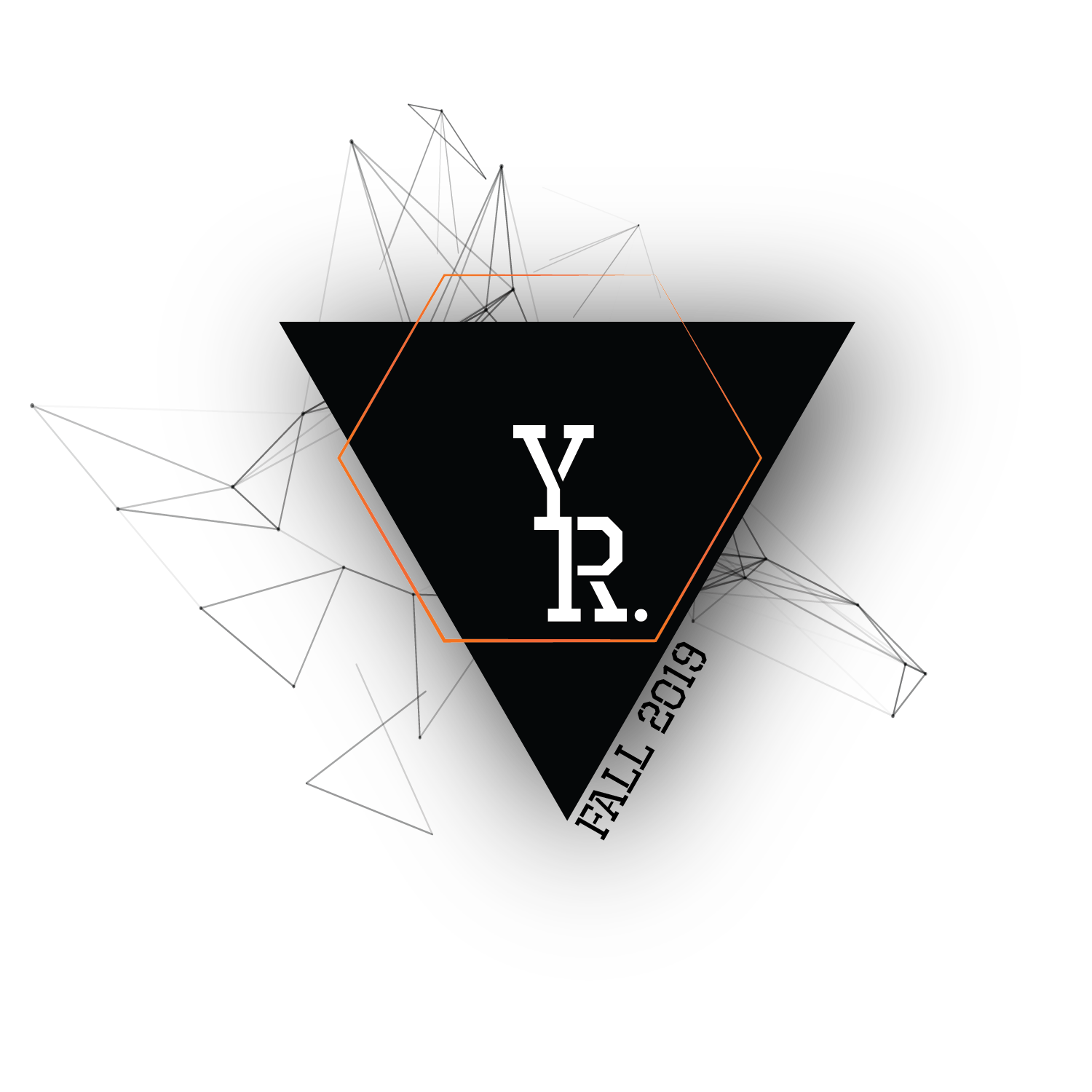 All rising 6th-12th graders are invited to join us for our annual Fall Retreat!
When: August 16th and 17th, 2019
Time: 7pm Friday evening through 3pm Saturday
 Cost: $30*
*scholarships and multi-student discounts are available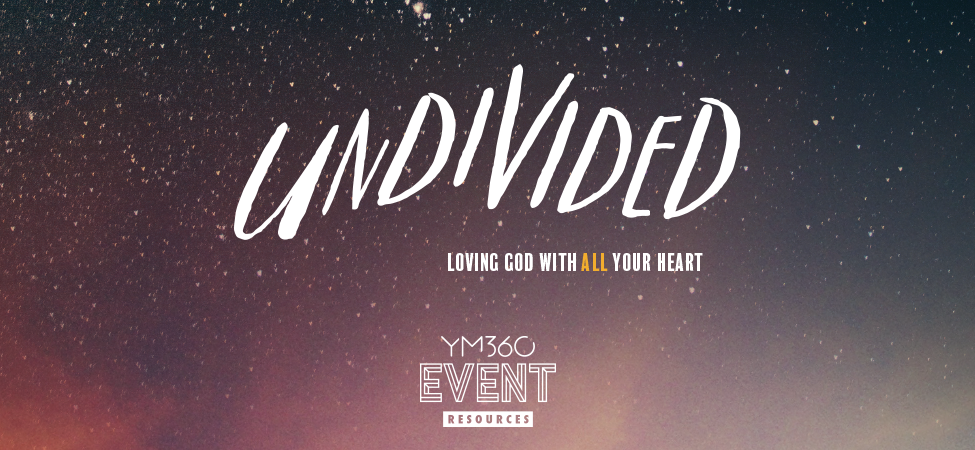 "Do not love the world or the things in the world. If anyone loves the world, the love of the Father is not in him." – 1 John 2:15
There are few things more powerful than witnessing someone throw all of themselves after a cause or a commitment. When we as people get behind something with all our energy and focus, it's remarkable what we can do.
The opposite is true as well. So often we see the broken results of someone giving only a portion of their focus and energy to something – a cause, a task, a relationship. Half-hearted commitment is really no commitment at all.
This is especially true when it comes to our faith. The Bible is clear: God expects and deserves our undivided affection and commitment. Anything less falls short of who we are called to be as Christ-followers. You've seen the power of an undivided devotion to God. Don't you want to see this kind of faith in your life?
This year's Fall Youth Retreat will include games, worship, deep small group Bible studies, engaging large group messages, free GraceLife Students swag, lots of fun with the GraceLife Students family, and challenge you to pursue Christ with a single-minded devotion, discovering that the only love worth giving God is an undivided one…
Host Homes
Middle School Boys: Daniel and Christine Gibson
Middle School Girls: Chase & Kara Thurman
High School Boys: Casey & Lindsey Graybill
High School Girls: Jonathan & Erin Couch
Schedule*
Friday, August 16:
6:30 – Doors open, check-in, bag drop-off (Main Foyer)
7:00 – Student Opening Activity (Great Room)
7:30 – First Session (Youth Room)
10:00 – Dismiss to Host Homes
Saturday, August 17:
9:30 – Return to GraceLife
10:00 – Activity (Great Room)
10:30 – Session Two (Youth Room)
12:00 – Lunch (Main Foyer)
1:00 – Activity (Great Room)
1:30 – Session Three (Youth Room)
*Exact schedule details are subject to change; drop-off and pick-up times are not.
Online Registration is Now Available!
Clink the button below to register.
Once on the registration site, enter your child's first and last name and the parent's email address (this is where the confirmation email will be sent).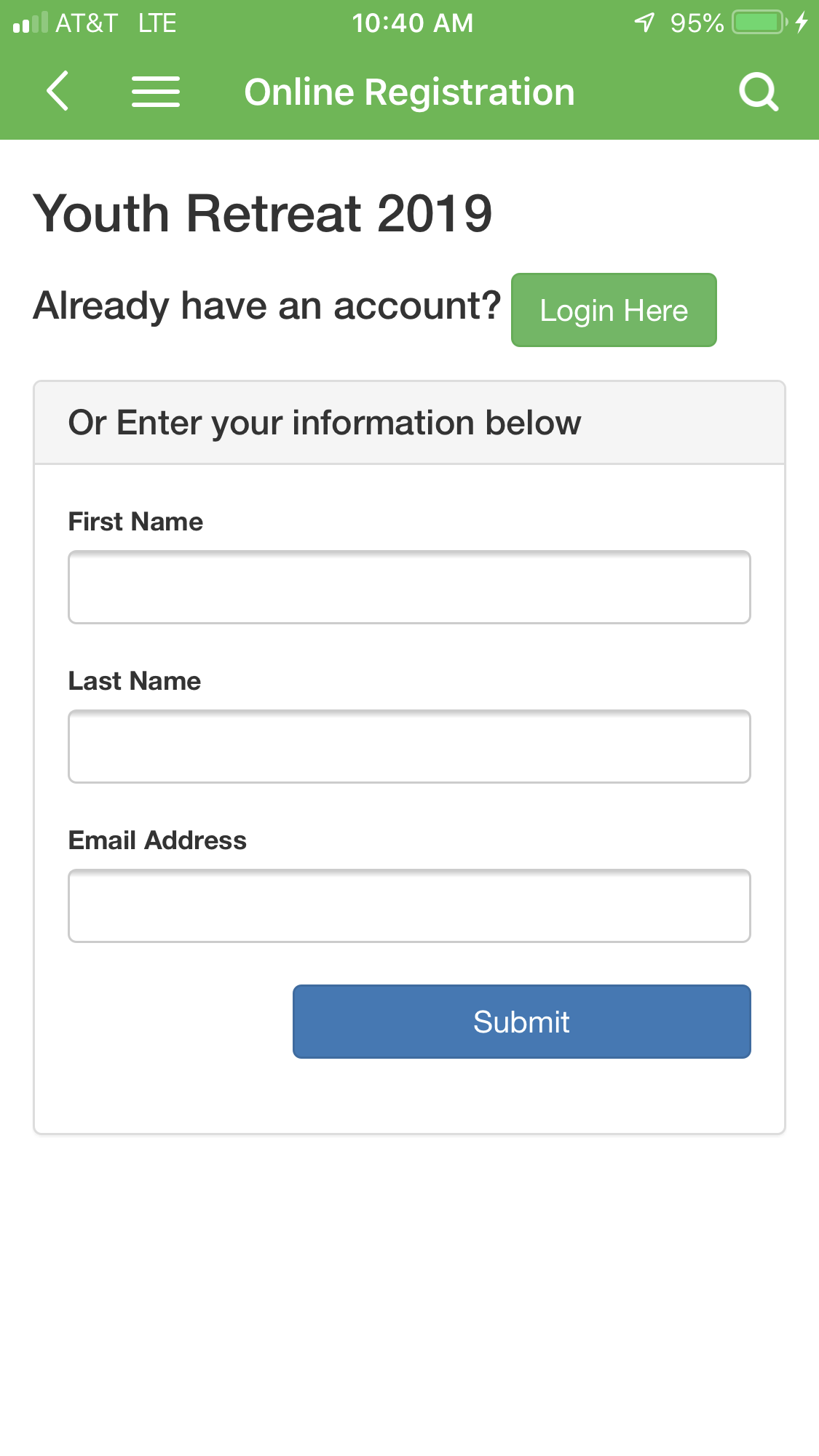 Once you enter in all of the needed information, you will be directed to a Payment Processing screen (see below). If you would like to make an online payment, proceed to fill out the needed information.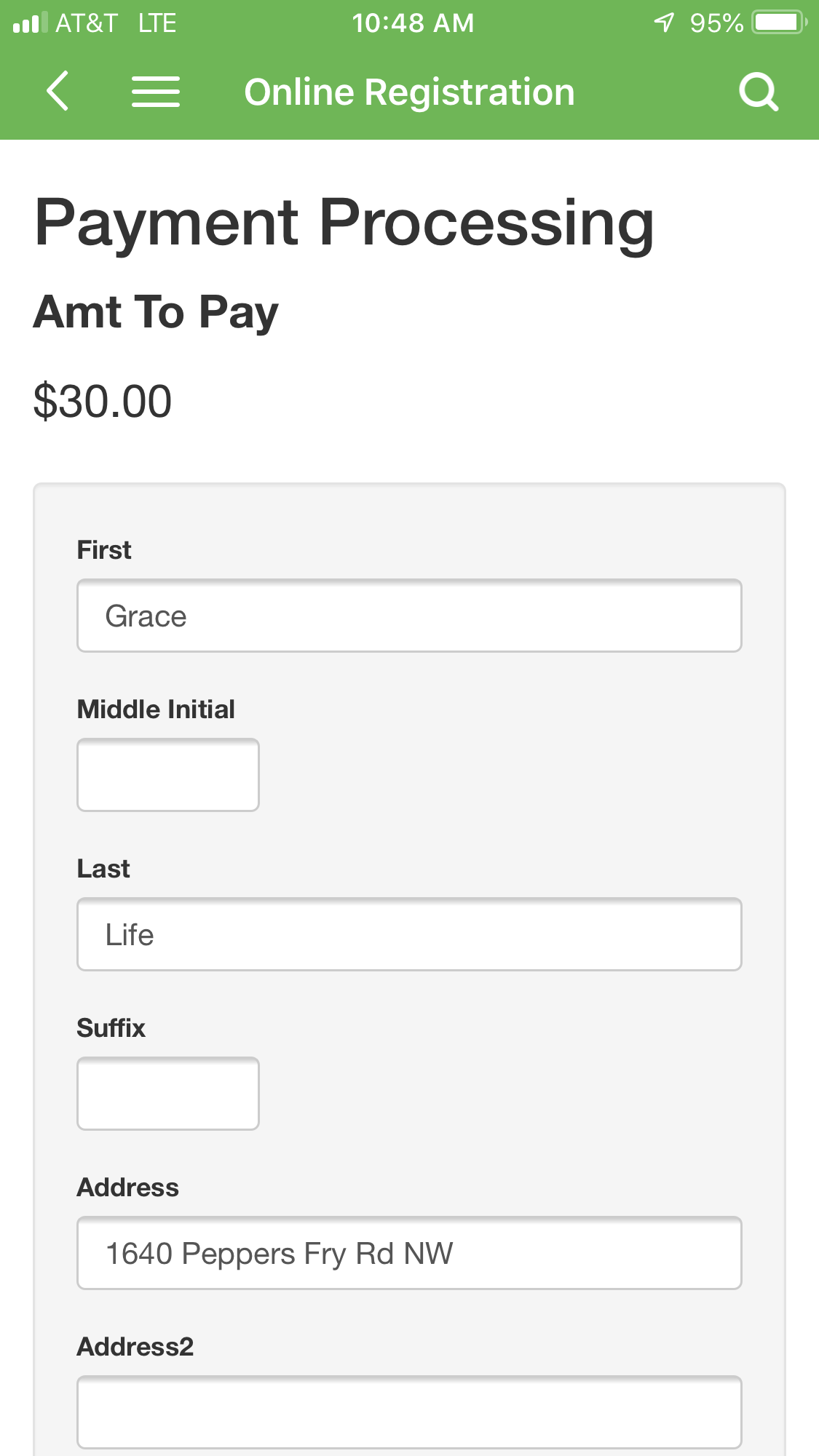 If you do not wish to pay online and would rather pay with cash or check, scroll down to the bottom of the Payment Processing page and use the coupon code payinperson. This will bypass the payment page and let you submit your registration without payment. Please turn your payment to the office by Friday, August 16th.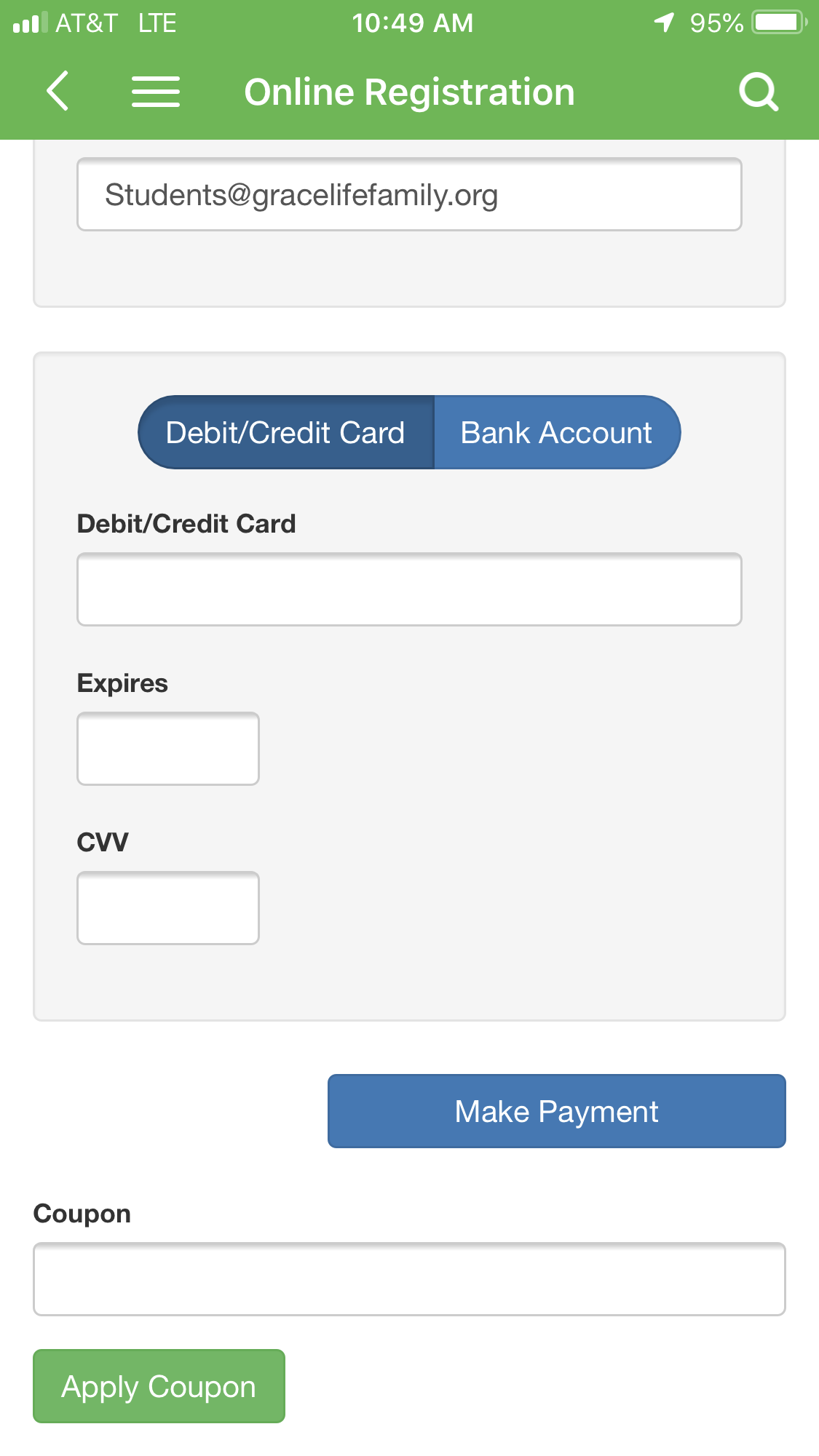 If you have multiple students registering for the retreat you can use the coupon code siblings to receive $5 off each additional child you are registering. Please do not enter the code until you are registering your second child as your first one will still be at the $30 rate.