In-Person

 
Sunday
Services
Join us for one of our in-person services on July 12, 2020 at 9:00 am or 11:00 am! Please only choose one service to attend with your family. We will not be offering Nursery or Children's Worship services at this time; children and teens must remain with parents/guardian at all times while on campus.
Registration will open at 9am on Tuesday, July 7, 2020.
We are excited to announce that, Lord-willing, we are planning on resuming in-person services this Sunday, May 31! Please read the following information so you won't be caught off guard when you arrive.
Worship Service ONLY
We will not have Life Group, Nursery, or Children's Worship during this initial phase. Also, the coffee station and center foyer will be closed. All children must sit and remain with their parents/guardian at all times throughout the service. 
Upon Arrival and Departure
The main entrance is the ONLY way in and out of the building at this time. Please plan to arrive 10-15 minutes earlier than you normally would for service so we can begin promptly. Upon departure you will be dismissed in a safe manner as to keep social distancing guidelines.
Social Distancing
The governor's mandate is that we maintain six (6) feet of social distance from anyone who isn't a member of our immediate family. Please refrain from hugs, handshakes, etc., and maintain appropriate distances as much as possible. Please reiterate these rules to your children. It's hard not giving a friend a hug (we know!)
Face Masks
Face masks that cover your nose and mouth are required. We will have additional masks available upon request for anyone who needs one. Children over the age of two are strongly encouraged to wear a face covering to the extent possible but not required.
Seating
Due to social distancing requirements, certain seating areas will be closed. Ushers will meet you at the doors into the Great Room to help you find a seat. Seats may be assigned to help maximize capacity.
No Childcare Offered
We will not be offering nursery or Children's Worship during this initial phase. We ask that children and teens sit with their immediate family AT ALL TIMES. When you register for church please include them in your total count.
Cleaning
GraceLife is continuing to keep the facility sanitized by cleaning thoroughly before and after worship services. We have installed touch-free hand sanitizer dispensers in high traffic areas of the church and will offer facemasks as recommended by the CDC. We ask that you limit touching items throughout the church and report straight to and from your seats in the Great Room.
Offering
We will not pass items during the service, so please give your offerings online or deposit in the metal box on the way in or out of the Great Room. You may give online anytime at gracelifefamily.org/give.
Important links mentioned in the video:
Join Pastor Tim as he takes us on a walk through of what you can expect when you come to GraceLife this Sunday for our return to in-person gatherings!
Contact the office: [email protected] or 540/382.2160
Contact Pastor Sean: [email protected]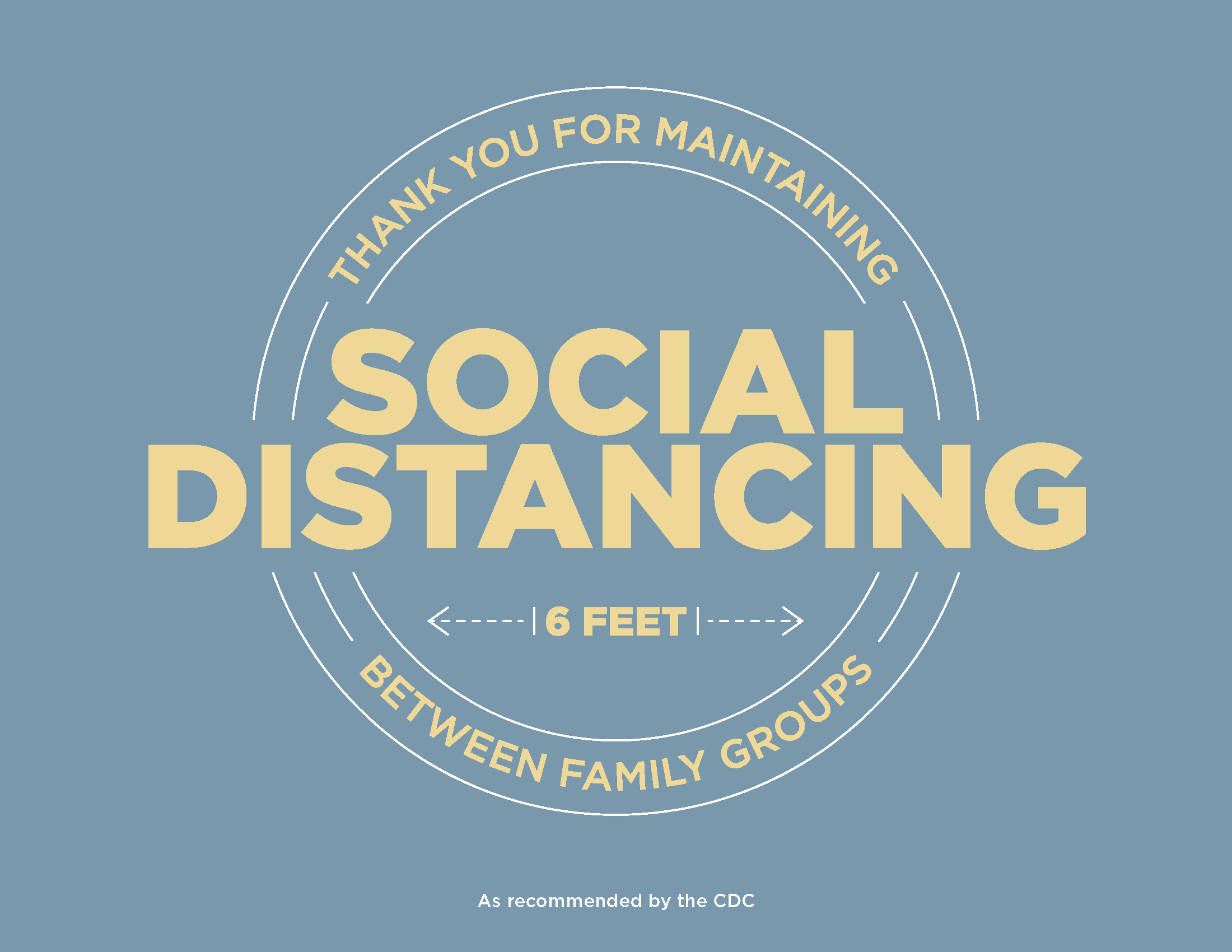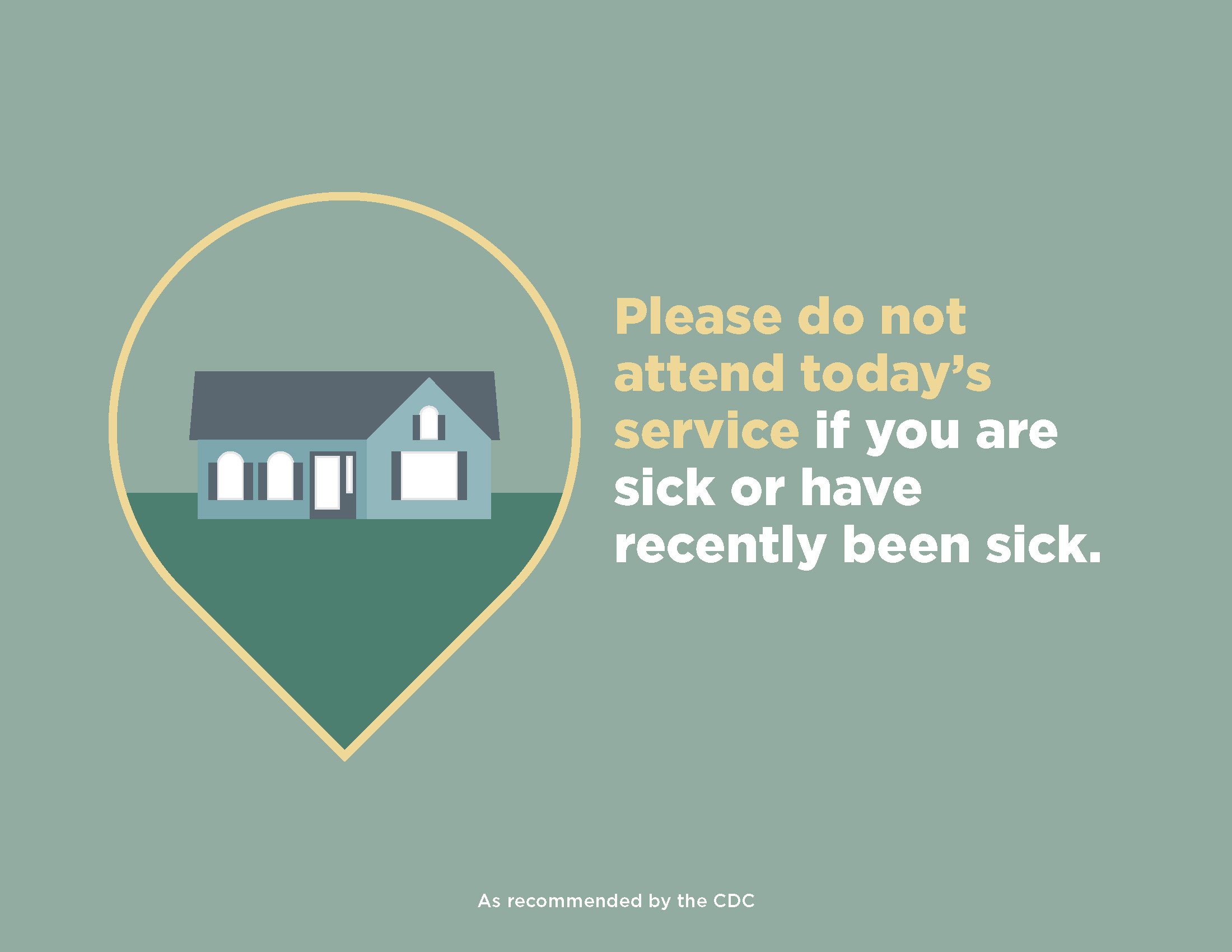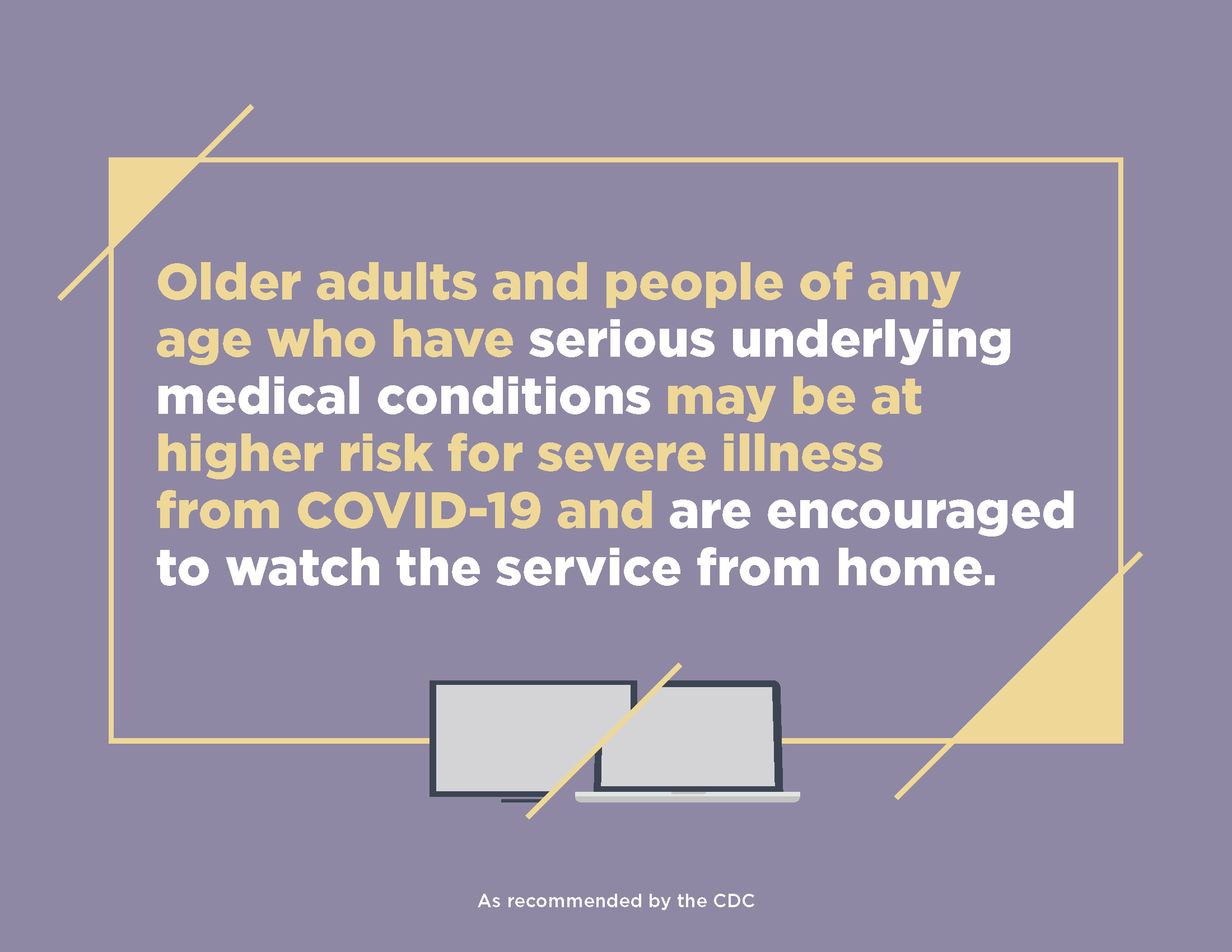 During this first phase, we continue to encourage those most vulnerable to COVID-19 (elderly & those with underlying conditions) to stay home and worship online. We will be streaming the service on multiple platforms. Videos of the service will be posted on our church website and mobile app by Tuesday afternoon.
Also, to protect everyone who does attend, please stay home if you have any of the following symptoms:
Cough
Shortness of breath or difficulty breathing
Fever
Chills
Muscle pain
Sore throat
New loss of taste or smell
Anyone displaying these symptoms will not be allowed to attend services.
As you may be aware, the governor is now requiring face coverings to be worn indoors. In order to comply with his order, we will be requiring everyone attending in-person services to wear a mask while they are in the building, with the following exceptions:
"Under the Governor's executive order, any person age ten and older must wear a mask or face covering at all times while entering, exiting, traveling through, and spending time in the following public settings…Exemptions to these guidelines include while eating and drinking at a food and beverage establishment; individuals who are exercising; children under the age of ten; a person seeking to communicate with a hearing-impaired person, for which the mouth needs to be visible; and anyone with a health condition that keeps them from wearing a face covering. Children over the age of two are strongly encouraged to wear a face covering to the extent possible." (Governor Northam Announces Face Covering Requirement and Workplace Safety Regulations)
We will not require any proof of a medical condition, but we ask you to use integrity and wisdom in your decision. We have plenty of masks on hand at church should you need one.